Campaign
Increase recognition and promote your business.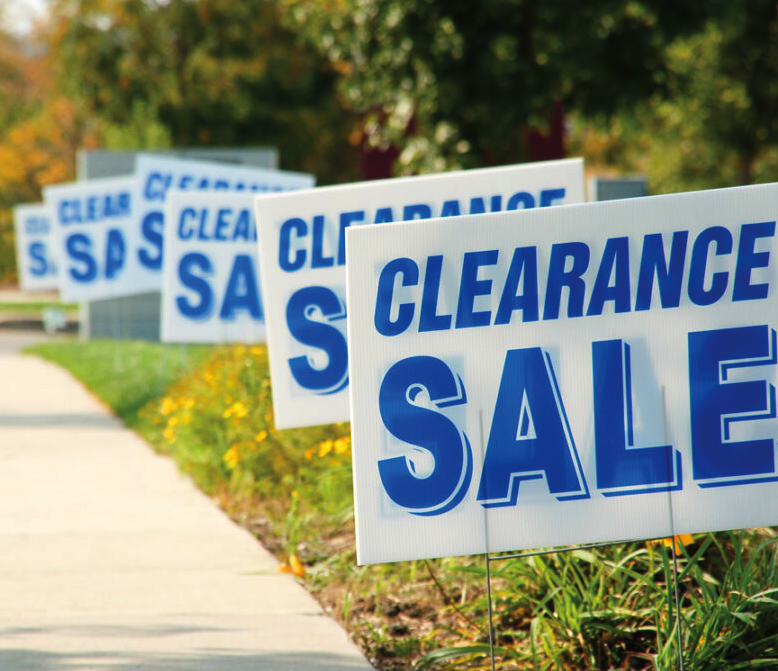 Retractable Banner Stands
Easy setup and portable.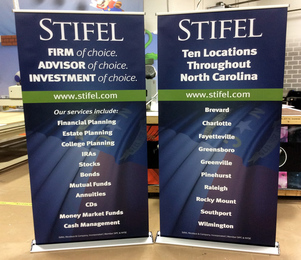 A-Frame
Portable and weather resistant.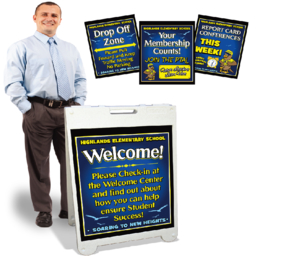 Storefront
Stand out with custom storefront signs.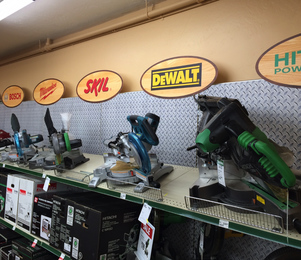 Digital Promotional Signs
Digital promotional signs are a great way to engage with your consumers. Use them to Promote, reach, inform, notify, and engage your target audience. Signs can be created from a variety of soft materials like adhesive vinyl decals, paper posters, polyester fabric or vinyl banners. Rigid materials are another good option with materials such as PVC, Coroplast, Polystyrene, Foam Board, Polymetal and Wood.
Campaign
Yard signs are economical way to advertise and convey your message to others. Announce a child's graduation, endorse your favorite candidate, advertise your estate sale or promote that fundraising event. We use corrugated plastic with UV curable inks these materials hold up well to harsh weather. Our corrugated fluted material allows the use of wire H-stakes and easy installation in grass. Other finishing digital promotional signs options include metal grommets this allows signs to be zipped tied onto fences or hung from above.
Retractable Banner Stands
Retractable
banner
stands are portable easy to use and cost-effective way to display your brand or message. They can easily be moved and reused many times over with the ability to change out your banner without the need for new hardware. We offer complete retractable banner systems kits that include graphic banner stand and carrying case. Or bring in your existing hardware and will take care of replacing your old banner with new one.
Point of Purchase
Promote your product with unique digital promotional signs made from either rigid or flexible materials. Showcase brands, products or promotions to your shoppers. Choose from peel and stick vinyl materials or rigid materials like PVC, UltraBoard, Acrylic, Polymetals or Wood. Create unique shapes with crisp colors that grab your customers attention and complement your products.